The Consumer Protection  Unit is one of the local consumer programs throughout the Commonwealth working in cooperation with the Massachusetts Attorney General's Office.
Consumer Protection staff are trained to mediate complaints through an informal process involving letters and telephone calls from the consumer and the business, in an effort to reach a mutually agreeable settlement. If Consumer Protection staff are unable to resolve your complaint, staff members will discuss the option of redress through small claims court, face-to-face mediation or a private attorney.
CONSUMER PROTECTION COMPLAINT FORM
Click HERE to fill out a Consumer Protection Complaint form.
Forms can be submitted using the following methods:
*Save the completed form to your computer and attach it to an email message and send it to:
NWD.CPU@State.MA.US
*Print out the completed form, and any related documents and mail it to:
Northwestern District Attorney
Consumer Protection Unit
1 Gleason Plaza
Northampton MA 01060*Or Fax to: 413-584-3635
If you have any difficulty filling out the form please contact us 413-586-9225 or email to  NWD.CPU@State.MA.US
Note: The Consumer Protection Unit does not provide legal advice or opinions.
---
From the FTC: Has on online love interest asked you for money?
Looking to start a new relationship? For some, that may mean meeting a new love interest online. Word to the wise: sometimes it's best to lead with your head and not your heart.
Millions of Americans use dating sites, social networking sites, and chat rooms to meet people. And many forge successful relationships. But scammers also use these sites to meet potential victims. They create fake profiles to build online relationships, and eventually convince people to send money in the name of love.
The Federal Trade Commission receives thousands of reports each year about romance scammers who create fake online relationships only to steal their victims' money.
Unfortunately, an online love interest who asks for money is almost certainly a scam artist.
The FTC's new infographic, developed with the American Bankers Association Foundation, lists common signs of online dating scams and what to do if someone you meet online asks you for money. Read more HERE and HERE.
---
From the FTC: New deadline for Western Union settlement requests
Did you lose money to a scammer who had you pay using Western Union between January 1, 2004 and January 19, 2017? If so, you can
ask for money back
from the FTC's settlement with Western Union. And the deadline to file your claim was just extended to
May 31, 2018
.
Here's the deal. Western Union agreed to return $586 million to people to settle the FTC's charges that Western Union hadn't adequately protected people from fraud, and didn't properly discipline problem agents. To get money back, here's what you need to do by May 31, 2018:
Start at FTC.gov/WU to file your claim online. If you got a letter in the mail about a complaint you filed earlier, you'll have a Claim ID and a PIN. Click the blue "I got a pre-filled claim form" button and use those to file your claim. If you didn't get a letter in the mail, click the orange button that says "I lost money, but did not get a claim form."
Give as much information as you can about your loss. Upload any paperwork you have. The Department of Justice, which is handling the claims through their contractor, Gilardi & Co, will use that information to try to validate your Western Union money transfer.
Yes, you have to give your Social Security number or ITIN to file a claim. Read why here.
Don't pay anybody to help you file your claim, or get money back. Anybody who asks you to pay for your claim or refund is scamming you. Tell the FTC.
Then, be patient. It might take a year for the Department of Justice to validate all the claims and start returning money.
If you have questions, you might find answers here, and also check out the FAQs at FTC.gov/WU. Why not do it now? But you have until May 31, 2018. After that, you won't be able to file your claim to get money back under this settlement with Western Union.
---
From the FTC: Auto Repair Basics
The best way to avoid auto repair rip-offs is to be prepared. Knowing how your vehicle works and how to identify common car problems is a good beginning. It's also important to know how to choose a good mechanic, the kinds of questions to ask, and your consumer rights. This kind of information may help you keep a lid on mechanical mistakes. Read more at the FTC page HERE.
---
From the FTC: Paying off holiday credit card debt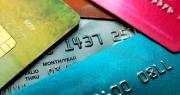 You've opened all your gifts, and now it's time to open those post-holiday credit card statements. If you were a little too jolly with your holiday spending, here are some tips to help you pay down your credit card debt.
Start small, then add on. When you use your credit card to buy something, you have borrowed money. If you can pay it all off, that's great. If not, try to pay at least a little more than the minimum payment. You also can make more than one payment a month. If you can swing it, that extra payment can help you with the goal of paying off the total balance sooner.
Take an 'interest' in your payments. If you only pay the minimumeach month, you could end up paying much more in interest. Understand your credit card's interest rate. The more you pay off each month, the less you'll pay in interest over time.
Know when to pay. You were on time with your gifts, so don't be late with your payment. Make a note of your credit card's due date so you pay your bill on time. If you don't pay on time, you could add extra fees to your final costs.
Take stock. If you're having trouble making the minimum payment, it's time to take a hard look at your budget. Can you reduce any spending to free up some funds?
Make a plan if you can't pay. Owing more than you can afford to repay can damage your credit rating. If you cannot pay the minimum amount due, call your creditors ASAP. They may be able to place you on a payment plan, making your debt easier to manage.
For more help, read using a credit card and paying down credit card debt.
---
Do Not Call registrations don't expire
Someone pretending to be from the FTC is sending out fake emails telling people that their Do Not Call registration is expiring. The emails use the FTC's logo and send people to a phony Do Not Call website to register their numbers again.
Don't buy it. Do Not Call registrations never expire. Once you add a number to the Do Not Call Registry, you don't need to register it again -- ever. We only remove your number when it's disconnected and reassigned, or if you ask us to remove it.
Not on the Registry yet? You can add your phone number at donotcall.gov or by calling 1-888-382-1222 from the phone you want to register. Learn more about the Do Not Call Registry in our FAQs.
Are you already on the Registry and still getting a lot of unwanted calls? Odds are, many of those calls are from scammers. Check out our article on blocking unwanted calls to learn more about what you can do.
---
Message from Medicare.gov: You're getting a new Medicare card!
Cards will be mailed between April 2018 – April 2019
Between April 2018 and April 2019, we'll be removing Social Security numbers from Medicare cards and mailing each person a new card. This will help keep your information more secure and help protect your identity. You'll get a new Medicare Number that's unique to you, and it will only be used for your Medicare coverage. The new card won't change your coverage or benefits. You'll get more information from Medicare when your new card is mailed. Here's how you can get ready:
■ Make sure your mailing address is up to date. If your address needs to be corrected, contact Social Security at ssa.gov/myaccount or 1-800-772-1213. TTY users can call 1-800-325-0778.
■ Beware of anyone who contacts you about your new Medicare card. We'll never ask you to give us personal or private information to get your new Medicare Number and card.
■ Understand that mailing everyone a new card will take some time. Your card might arrive at a different time than your friend's or neighbor's.
---
From the FTC: Questions on your money back from Western Union?
Since we told you it's time to ask for your money back from Western Union's settlement with the FTC, we've gotten some questions about who can make a claim, when, and how it works. Here are some answers.
If you lost money to a scammer who had you pay using Western Union between January 1, 2004 and January 19, 2017, you can file a claim. You have until February 12, 2018, to file your claim.
You do not have to pay to get your money back. To file a claim, you have to give your Social Security number or Individual Taxpayer Identification Number (ITIN) on the claim form. But nobody will call you to ask for those numbers, or for your bank account or credit card number. Anyone who does is a scammer, so tell the FTC right away.
If you don't have either a Social Security number or an ITIN, check the box that says so. When asked for a reason, you can explain that you're not a U.S. citizen – or whatever other explanation applies.
The U.S. Department of Justice (DOJ) is managing the claims process through the company they hired, Gilardi & Co. Your claim will go to Gilardi, but we suggest you start at FTC.gov/WU, which will link you to the claims website.
If you had reported your loss to Western Union, the FTC, or another government agency earlier, you might have gotten a pre-filled claim form in the mail. But even if you didn't, you can still file a claim.
To prove how much you lost, it helps to have documentation – like a receipt or transfer send form. If you don't have those, file anyway. Give as much information as you can about your wire transfer and the money you lost, including when and why you sent it. That will help DOJ validate your claim.
We know it's not that safe to send your Social Security number through the mail to someone you've never heard of. That's why we suggest filing your claim online, starting at FTC.gov/WU. But if you got a claim form in the mail from Gilardi and you want to return it by mail, the only address to send it to is: United States v. The Western Union Company, PO Box 404027, Louisville, KY 40233-4027.
If you have power of attorney for someone, or you represent their estate, you can file a claim on their behalf.
How much money you get back depends on how many people file a claim, and how many claims DOJ can validate.
It might take a year for DOJ to process all the claims and send out checks.
Check FTC.gov/WU for updates and answers to other questions.
---
Tax Identity Theft Awareness Week is Jan. 29-Feb. 2, 2018
Are you looking forward to getting your tax refund in the new year? Tax identity thieves may be looking forward to getting your refund too. That's why the FTC has designated January 29-February 2, 2018 as Tax Identity Theft Awareness Week.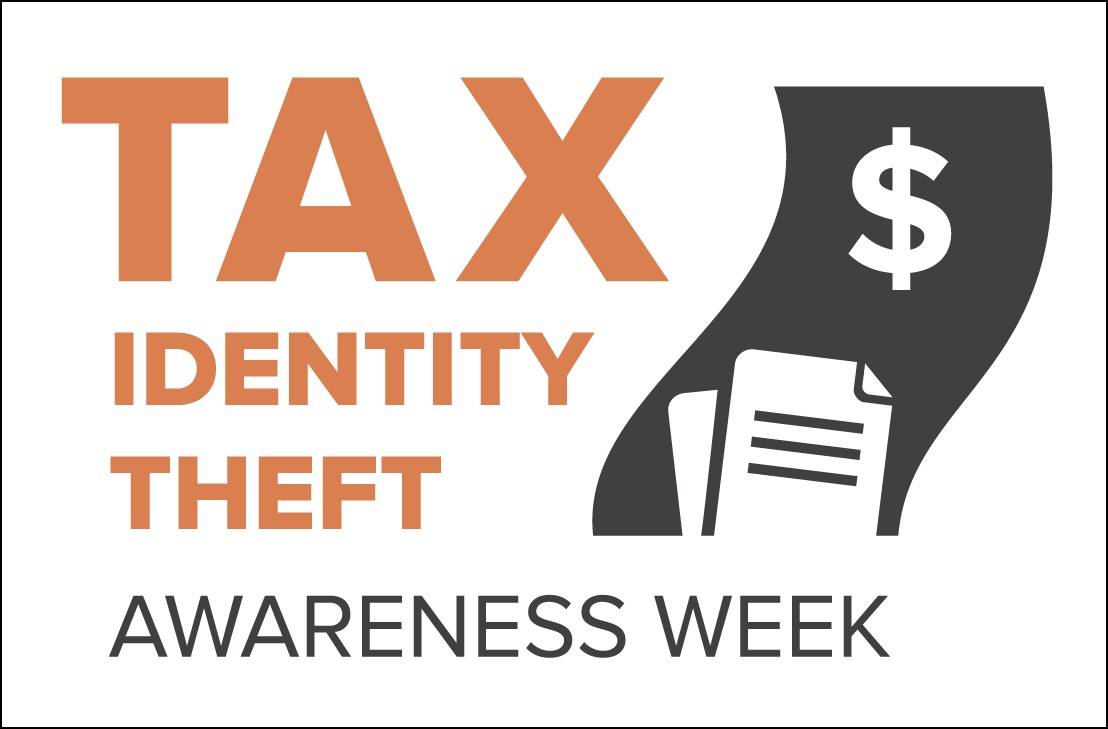 Tax identity theft happens when someone uses your Social Security number (SSN) to get a tax refund or a job. You might find out it's happened when you e-file your tax return and discover that a return already has been filed using your SSN. Or, the IRS may send you a letter saying more than one return was filed in your name, or that IRS records show you have wages from an employer you don't know.
Learn to protect yourself from tax identity theft and IRS imposter scams, and what to do if someone you know becomes a victim. The FTC and partners including the IRS, the Department of Veterans Affairs, and the Treasury Inspector General for Tax Administration will be co-hosting free webinars and Twitter chats during Tax Identity Theft Awareness Week. Visit ftc.gov/taxidtheft for details about the events and how to participate. If you're a tax payer, a military service member, or small business operator, there's an event for you.
Do you want to help friends, family, and your community avoid tax identity theft and IRS imposers? Use our resources to share blogposts about tax identity theft, post daily tips in your company or neighborhood newsletter, or write an article for an organization you're involved with.
---
From the FTC: Do Not Call Registry Complaint Figures for 2017
The total includes complaints about robocalls, complaints about live callers, and complaints where the call type was not reported. The number of calls where a call type was not reported is relatively small every month. The full data, as well as complaints reporting that the consumer asked the entity to stop calling, is available at www.ftc.gov/donotcall-databook2017. 

---
U.S. Marshals won't call you about jury duty
United States Marshals
protect the federal courts, track down dangerous fugitives, and transport thousands of prisoners. They
don't make calls
and threaten to arrest people or fine them for missing jury duty. But scammers posing as Marshals have been making calls like that and tricking people into sending money. The imposters use spoofed phone numbers that look official, and steal the names and badge numbers of legitimate law enforcement officials. They warn people they might be arrested — unless they buy a prepaid debit, iTunes or gift card and pay the fine immediately. If you buy a card and tell a scammer the card's code, the scammer takes the card's value; your money is gone. If a "U.S. Marshal" calls you with a jury duty warning, hang up. It's a scam.
If a fake Marshal — or any other government imposter — calls and tells you to send money to avoid arrest:
Don't send money by prepaid card and don't wire money. Wiring money is like sending cash. You usually can't reverse or trace the transaction.
Don't share your financial or personal information. Scammers can use your information to commit identity theft.
Don't trust a name or number that appears on your phone. Scammers can fake caller ID information.
If you received a call like this, please report it to the FTC and to your local Marshals Service District Office. If you sent money to an imposter on a prepaid card, report it to the card company's fraud department. Read more about the tricks government imposters use and how to beat their scams.
---
Getting your money back from Western Union
Did you lose money to a scammer who had you pay using Western Union between January 1, 2004 and January 19, 2017? If so, you can now ask for your money back – and you have until February 12, 2018 to file your claim.
Earlier this year, we told you about the FTC's settlement with Western Union, which agreed to return $586 million to people to settle the FTC's charges that Western Union hadn't adequately protected people from fraud, and didn't properly discipline problem agents.
The US Department of Justice (DOJ) is handling the refunds – or "remission," as they call it. Here's what you need to know:
If you already reported your fraud loss to Western Union, the FTC, or another government agency, you might get a claim form in the mail. The forms were just mailed today and will come from Gilardi & Co, which is the company DOJ hired to handle the claims. You can file your claim online – just use the Claim ID and the PIN that are on the form you get in the mail.
If you didn't already report your loss, or you don't get a claim form in the mail, go online to file your claim. Start at FTC.gov/WU to get to the claims website.
If you're putting in a new claim, or changing the pre-filled amount on the claim form you got in the mail, you'll be asked for documentation. Upload – or send copies of – the receipts or transfer send forms you have, and give as many details as you can remember about the transfer. If you don't have documentation, you can still complete the form and give as much information as you have. DOJ will use the information you give them to try to validate your Western Union money transfer.
The claim forms ask for your Social Security number (SSN). That's because, before they can send you a check, DOJ is required to see whether you owe money to the US government. For that they need your SSN. That's why we're suggesting filing your claim on the secure website.
You do not have to pay to get your money back. Don't pay anyone who says they can file a claim for you. And nobody will ever call you to ask for your bank account or credit card number. It's free to file your claim form, and you can only do it online or by mail. Find the claim form and the only real address that accepts claims at FTC.gov/WU.
And then: patience. It will take DOJ up to a year to validate all the claims it gets and return money to people. Check FTC.gov/WU for updates.
---
Call from 877-382-4357? Hang up.
Scammers are using fake caller ID information to trick you into thinking they're someone who can be trusted. The practice is called caller ID spoofing, and scammers can fake anyone's phone number.
Today, we got reports that scammers are spoofing the FTC's Consumer Response Center's phone number (877-382-4357). But don't let that stop you from reporting scammers — it's still safe to call the Consumer Response Center, and it's also safe to report scammers online.
If you've submitted a report or request to the FTC's Consumer Response Center, the FTC might call you for additional information. But we won't call you from 877-382-4357. And the FTC will never ask for money or for sensitive information such as your Social Security number, date of birth, or bank account information.
Scammers are constantly picking new phone numbers to spoof. Here are a few tips for staying ahead of scammers and their unexpected calls:
If you get a strange call from a government phone number, hang up. If you want to check it out, visit the official (.gov) website for contact information.
Don't give out — or confirm — your personal or financial information to someone who calls.
Don't wire money or send money using a reloadable card. In fact, never pay someone who calls out of the blue, even if the name or number on the caller ID looks legit.
Feeling pressured to act immediately? Hang up. That's a sure sign of a scam.
If you've gotten a call from a scammer, with or without fake caller ID information, report it to the FTC.
---
Hurricane Maria: Make your donations count
Hurricane Maria devastated the island of Puerto Rico, home to almost 3.5 million Americans.
Those of us with personal ties to the island are shocked by the catastrophe Hurricane Maria left behind. It has been sobering and emotional. We are struggling daily to help our families and friends recover and just survive – under dire circumstances. And Puerto Rico isn't the only Caribbean island suffering. Our American neighbors living on the United States Virgin Islands of St. John, St. Thomas, and St. Croix, are also in the thick of catastrophic damage.
Americans have always been generous with their giving in moments of tragedy. And we know many of you are looking for ways to give toward recovery efforts in Puerto Rico, the USVI's and other areas affected by this brutal hurricane season. Because of various logistical concerns, giving money is the best – and fastest – way to help. But before you give, the FTC has an important message: beware of charity scams. Do your research to make sure your money goes to reputable organizations. To make things easier, you can use this infographic as a guide toward making the best choice for your donation.
---
In response to the Equifax data breach, many consumers are asking the credit reporting agencies to put a security freeze on their credit files. That's certainly a good idea if your Social Security number and other personal information were exposed in this breach (you can go to www.equifaxsecurity2017.com, click on "Was I Impacted?" and put in your last name and last 6 digits of your Social Security number to find out). It's something that you might want to consider even if you weren't affected, because as we've previously explained, a freeze can protect you from certain types of identity theft.
Until November 21, 2017, Equifax is offering an identity theft service, for which it normally charges a monthly fee, free for a year to any individuals who want to enroll in it, regardless of whether their information was involved in the breach. This service includes the option to "lock" your Equifax credit file. The lock has exactly the same effect as a security freeze.
But you don't have to enroll in this service or use the lock feature to protect your Equifax credit file. You can ask Equifax to freeze your file by:
Going to freeze.equifax.com;
Calling 1-800-685-1111 (New York residents should call 1-800-349-9960);
Or sending your request in writing to Equifax Security Freeze, P.O. Box 105788, Atlanta, Georgia 30348. If you mail a freeze request you will have to send proof of your identification.
And now through January 31, 2018 Equifax is waiving the small fee that it normally charges to set a freeze, lift it, or remove it.
So what are differences between locking and freezing your credit file? For one thing, if you lock your Equifax file through the free identity theft service, it will only stay locked for 12 months, when the service ends. On the other hand, if you put freezes on your files at Equifax and the other two major credit reporting agencies, Experian and TransUnion, they will last until you remove them. You can lift a freeze temporarily if you need to allow someone to check your credit file and then reset it, and you can permanently remove freezes whenever you choose.
All three credit reporting agencies sell locking services, usually bundled with credit monitoring and other services. TransUnion offers one of its locking services for free, but if you look at the terms, which refer you to the company's privacy policy, you discover that in order to get that free service you must allow your personal information data to be used to deliver "targeted" ads to you.
Equifax has just announced that it's going to offer free locking for life starting at the end of January 2018. We don't know the details yet – will there be strings attached? That remains to be seen.
Advertisements for locking services often emphasize how easy and quick they are to use. The process to set and lift freezes may take a bit longer and not be as seamless, but it's not hard to do. You may have to pay a small fee each time you want to set, lift and reset a freeze (some state laws entitle residents to get freezes free in certain circumstances; you can find that information in the sections about freezes on the credit reporting agencies' websites). Even if you have to pay, it might add up to less than the cost of subscribing to a service that includes a lock. Ultimately, we'd like to see free freezes for everyone and the ability to set and lift them made simpler and faster.
To freeze your credit files at TransUnion and Experian, see below.
Request a TransUnion Credit Freeze
Request an Experian Credit Freeze
Online: https://freeze.transunion.com
Online: https://www.experian.com/freeze/center.html
Phone: 888-909-8872
Phone: 888-397-3742
Mail:
TransUnion LLC
P.O. Box 2000
Chester, PA 19016
Mail:
Experian Security Freeze
P.O. Box 9554
Allen, TX 75013
---
Equifax isn't calling
Ring, ring. "This is Equifax calling to verify your account information." Stop. Don't tell them anything. They're not from Equifax. It's a scam. Equifax will not call you out of the blue.
That's just one scam you might see after Equifax's recent data breach. Other calls might try to trick you into giving your personal information. Here are some tips for recognizing and preventing phone scams and imposter scams:
Don't give personal information. Don't provide any personal or financial information unless you've initiated the call and it's to a phone number you know is correct.
Don't trust caller ID. Scammers can spoof their numbers so it looks like they are calling from a particular company, even when they're not.
If you get a robocall, hang up. Don't press 1 to speak to a live operator or any other key to take your number off the list. If you respond by pressing any number, it will probably just lead to more robocalls.
If you've already received a call that you think is fake, report it to the FTC.
If you gave your personal information to an imposter, it's time to change any
compromised passwords, account numbers or security questions. And if you're
concerned about identity theft, visit IdentityTheft.gov to learn how you can protect yourself.
For more information about the Equifax breach, visit Equifax's website, www.equifaxsecurity2017.com  (This link takes you away from our site. Equifaxsecurity2017.com is not controlled by the FTC.)or contact their call center at 866-447-7559.
---
---
FTC: Free credit freezes from Equifax
Many people have had very sensitive personal information exposed in the Equifax breach — Social Security numbers, account numbers, even drivers' license numbers. Equifax is offering free credit freezes until November 21, 2017. The company also will refund fees to anyone who already paid for freezes since September 7, when it announced the breach. If you're thinking of placing a freeze, read this first.
A freeze means that no one (including you) can access your credit file until you unfreeze it, using a PIN or passphrase. That makes it harder for identity thieves to open new accounts in your name.
To be effective, you must place a freeze with all three credit reporting agencies — Equifax, Transunion and Experian. That's because when a thief tries to take out new credit, a business can pull your credit report from any of the three agencies. If you've only frozen your Equifax file and the business checks with Experian or Transunion, your Equifax freeze does you no good.
There's also cost to consider. A freeze can cost you money every time you freeze and unfreeze your file. While Equifax will let you place or lift a freeze for free until November 21, TransUnion and Experian are not offering free freezes. And, as of now, Equifax's offer will end on November 21. That means that any time you need to get new credit, you'll need to lift the freeze, then place it again, with each of the three agencies — at a cost of $5 to $10 per agency each time, depending on your state's law.
But wait, you say, I heard that freezes are free for identity theft victims. So, will I get free freezes from the other two agencies too? No. An identity theft victim is someone whose information not only has been exposed, but also has been misused. If you're a data breach victim, your information is at greater risk of misuse but unless that happens, you're not an identity theft victim and not entitled to free freezes on that basis.
To learn more about credit freezes, read Credit Freeze FAQsand Extended Fraud Alerts and Credit Freezes. If you want a free credit freeze from Equifax you can call them at 800-349-9960 or visit them online at freeze.equifax.com.
If you're looking for an alternative to a credit freeze, consider a fraud alert. Although a fraud alert won't lock your credit like a freeze does, it will tell anyone who runs your credit that they should check with you before opening a new account. Fraud alerts are free but they end after 90 days, unless you remember to renew them. You may also want to sign up forEquifax's free credit monitoring, which lets you know about changes to your credit file. But remember that the free credit monitoring doesn't stop someone from opening accounts in your name. Also, it lasts only one year and the threat of identity theft relating to the breach is likely to last a lot longer than that.
---
FTC: The Equifax Breach - What to do.
If you have a credit report, there's a good chance that you're one of the 143 million American consumers whose sensitive personal information was exposed in a data breach at Equifax, one of the nation's three major credit reporting agencies.
Here are the facts, according to Equifax. The breach lasted from mid-May through July. The hackers accessed people's names, Social Security numbers, birth dates, addresses and, in some instances, driver's license numbers. They also stole credit card numbers for about 209,000 people and dispute documents with personal identifying information for about 182,000 people. And they grabbed personal information of people in the UK and Canada too.
There are steps to take to help protect your information from being misused. Visit Equifax's website, www.equifaxsecurity2017.com.
Find out if your information was exposed. Click on the "Potential Impact" tab and enter your last name and the last six digits of your Social Security number. Your Social Security number is sensitive information, so make sure you're on a secure computer and an encrypted network connection any time you enter it. The site will tell you if you've been affected by this breach.
Whether or not your information was exposed, U.S. consumers can get a year of free credit monitoring and other services. The site will give you a date when you can come back to enroll. Write down the date and come back to the site and click "Enroll" on that date. You have until November 21, 2017 to enroll.
You also can access frequently asked questions at the site.
Here are some other steps to take to help protect yourself after a data breach:
Check your credit reports from Equifax, Experian, and TransUnion — for free — by visiting annualcreditreport.com. Accounts or activity that you don't recognize could indicate identity theft. Visit IdentityTheft.gov to find out what to do.
Consider placing a credit freeze on your files. A credit freeze makes it harder for someone to open a new account in your name. Keep in mind that a credit freeze won't prevent a thief from making charges to your existing accounts.
Monitor your existing credit card and bank accounts closely for charges you don't recognize.
If you decide against a credit freeze, consider placing a fraud alert on your files. A fraud alert warns creditors that you may be an identity theft victim and that they should verify that anyone seeking credit in your name really is you.
File your taxes early — as soon as you have the tax information you need, before a scammer can. Tax identity theft happens when someone uses your Social Security number to get a tax refund or a job. Respond right away to letters from the IRS.
Visit Identitytheft.gov/databreach to learn more about protecting yourself after a data breach.
---
Advice for Helping Hurricane Harvey Victims
The Federal Trade Commission has information for people who want to help Hurricane Harvey victims, and for those who are dealing with and recovering from, its long-term effects. In addition to the important tips and advice below, they can find more at www.FTC.gov/weatheremergencies.

Wise giving after the storm

If you're looking for a way to give, be cautious of charity scams. Do some research to ensure that your donation will go to a reputable organization that will use the money as promised:

Picking up the pieces

The storm has devastated much of Southeastern Texas. Once the rain and floodwaters recede, it will be time to take stock and develop a recovery plan. Here are some tips and links to resources to help make the task less burdensome:



---
FTC Announces Refund Process for Victims of Deceptive Tech Support Operation
The Federal Trade Commission is sending email notices to people who are eligible for partial refunds from a tech support scheme. The operators agreed to pay $10 million to settle allegations that they deceived hundreds of thousands of people.

Eligible consumers bought tech support products and services between April 2012 and November 2014 from Advanced Tech Support, which also used the name Inbound Call Experts. Consumers will have until October 27, 2017 to submit a request for a refund.

According to the FTC's complaint, the defendants used high-pressure sales pitches to market tech support products and services by falsely claiming that people's computers were infected with viruses and malware.

The defendants in the case paid $10 million as part of a settlement with the FTC. The settlement also prohibits the defendants from misrepresenting that they have identified performance or security issues on people's computers and from making any other misrepresentations while selling a product or service.

The Federal Trade Commission works to promote competition, and protect and educate consumers. You can learn more about consumer topics and file a consumer complaint online or by calling 1-877-FTC-HELP (382-4357). Like the FTC on Facebook(link is external), follow us on Twitter(link is external), read our blogs and subscribe to press releases for the latest FTC news and resources.
---
Beware of the Medicare "Back Brace Scam"
Scammers may pretend represent insurance or healthcare companies. There is a new twist: calls from "Medicare" claiming to have your new back brace.
How the Scam Works~~
You answer the phone, and a "Medicare representative" con (scammer) has as two typical patterns:
~~ an offer: the scammer will offer you a back brace through Medicare ~~ or claim that a caregiver previously called about receiving a back brace from Medicare.
If you show interest in the brace, the scammer will start asking for personal information, such as your Social Security number or a Medicare number to access the benefits. Don't fall for these phony claims, even if the calls are persistent!  The callers offer no company name and may even hang up on you if you ask for further company information.
Protect Yourself from Healthcare Scams
Medicare should already have your basic information: If Medicare or another governmental organization contacts you, they should already have your name, address and other basic info.  A call claiming you have been identified for an offer (but doesn't have your name or other information) is probably blasted out to thousands of phone numbers!
Never share your Medicare number with an unsolicited caller. Treat your Medicare number like your credit card info or other personal details. Do not share it with unsolicited callers.
Check BBB Tips: For more information about healthcare scams, check bbb.org/healthcarescam.
For more information:
For more information about Medicare fraud, check out these resources on Medicare.gov.
To learn more about scams, go to BBB Scam Tips (bbb.org/scamtips). To report a scam, go to BBB Scam Tracker (bbb.org/scamtracker)
---
FTC Announces Refund Process for Victims of Deceptive Tech Support Operation
The Federal Trade Commission is sending email notices to people who are eligible for partial refunds from a tech support scheme. The operators agreed to pay $10 million to settle allegations that they deceived hundreds of thousands of people.

Eligible consumers bought tech support products and services between April 2012 and November 2014 from Advanced Tech Support, which also used the name Inbound Call Experts. Consumers will have until October 27, 2017 to submit a request for a refund.

According to the FTC's complaint, the defendants used high-pressure sales pitches to market tech support products and services by falsely claiming that people's computers were infected with viruses and malware.

The defendants in the case paid $10 million as part of a settlement with the FTC. The settlement also prohibits the defendants from misrepresenting that they have identified performance or security issues on people's computers and from making any other misrepresentations while selling a product or service.

The Federal Trade Commission works to promote competition, and protect and educate consumers. You can learn more about consumer topics and file a consumer complaint online or by calling 1-877-FTC-HELP (382-4357). Like the FTC on Facebook(link is external), follow us on Twitter(link is external), read our blogs and subscribe to press releases for the latest FTC news and resources.

 
News from the Federal Trade Commission:
Grandpa spots scammers
August 9, 2017One of my favorite parts about working at the Federal Trade Commission is hearing stories of folks avoiding a scam. A recent story involves Lou, who picked up the phone and spotted the scam almost as soon as he heard the young man call him "Grandpa." The caller said he'd been arrested for drunk driving, needed money for bail, and wanted Lou to call a "lawyer" who would explain everything. (All while not telling "Mom.")
"I played along with it," said Lou, 87, who was curious to hear the scammer's pitch. But Lou also called his daughter, a consumer lawyer. She knew this scam — someone pretends to be a friend or family member in need of money for bail, a medical emergency, or other trouble. His grandson was fine.
The scammers used common tricks.
They tested Lou to see how much money they could get. They first claimed bail was $7,000, but when Lou said he only had half that amount, the fake lawyer said he could get the bail reduced. Usually, scammers ask you to wire the money or get a prepaid card and give them the numbers on the card. If you do, your money will be gone.
They tried to keep Lou from talking to anyone. They even told Lou he could be arrested and fined if he told anyone about their conversation. Why? Scammers don't want you talking to anyone else. They want you to act fast, without thinking too carefully.
The scammers used information Lou gave them to make their story seem more real. For example, the fake grandson told Lou the accident occurred "in the city." When Lou named the District of Columbia, the fake grandson said, "Yes. In D.C." Scammers also get information from social networking sites, or by hacking a loved one's email account.
If you get a call like this, get off the phone and check it out. Call your loved one using a phone number you know is theirs, or call another family member. Then, tell a friend your story. By talking about this scam, you can help someone else avoid it. And please, tell us too.
---
A costly low-cost trial offer
You've probably seen online ads with offers to let you try a product – or a service – for a very low cost, or even for free. Sometimes they're tempting: I mean, who doesn't want whiter teeth for a dollar plus shipping? Until the great deal turns into a rip-off. That's what the FTC says happened
in a case it announced
today
.
The defendants sold tooth-whitening products under various names, and hired other companies to help them market the products. These affiliate marketers created online surveys, as well as ads for free or low-cost trials – all to drive people to the product's website. What happens next is so complicated that we created an infographic to explain it.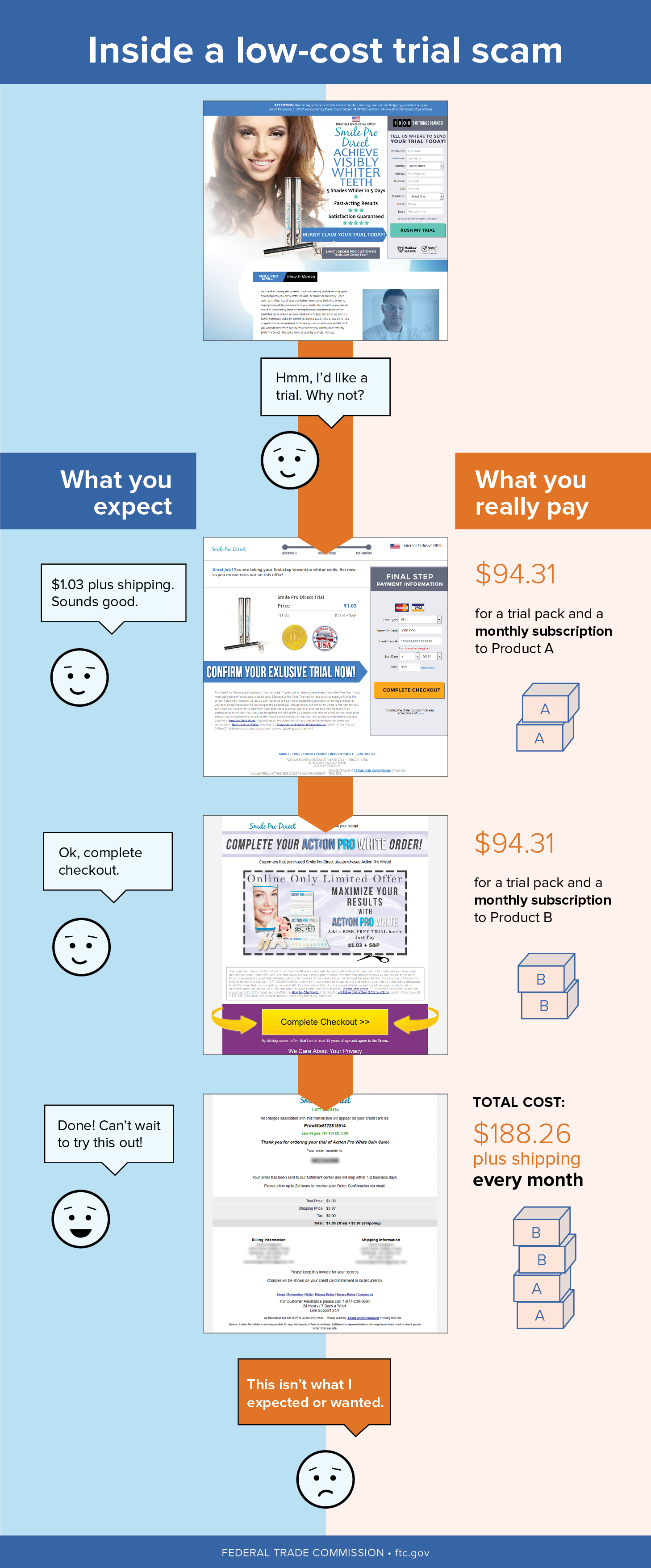 In short, once people ended up on the product's website, they filled in their info, put in their credit card number, and clicked "Complete Checkout." When people clicked this button they not only got the free trial of the one product, but were actually agreeing to monthly shipments of the product at a cost of $94.31 each month.
Next, another screen came up and people were asked to click "Complete Checkout" again. But the second screen wasn't a confirmation screen for the trial of the product. Instead, by clicking this button people were actually agreeing to monthly shipments of a second product. So, what started as a $1.03 (plus shipping) trial of one product wound up being an unexpected two products at a very unexpected $94.31 each – for a total monthly charge of $188.96 plus shipping.
Trial offers can be tricky – and there is often a catch. If you're tempted, do some research first, and read the terms and conditions of the offer very closely. Sometimes, however, marketers might simply try to trick you – and it can be hard to spot. Look again at the infographic…would you have known what charges were about to hit your credit card? If you use your credit card for a low-cost trial offer, be sure to check your credit card statement closely. If you see charges you didn't authorize, contact the company and your bank immediately. And then tell us about it.
Paint Companies Settle with FTC over Safety Claims
| | | |
| --- | --- | --- |
|   |   | Four paint companies settled FTC charges that they deceptively promoted their paints as emission-free or containing zero volatile organic compounds (VOCs) during and immediately after application. Some of the defendants also made explicit safety claims regarding babies, children, pregnant women, and other sensitive populations. But the FTC says these statements were based on tests that weren't consistent with how the paints are actually used. Under the terms of the settlement, the companies agreed to stop making unqualified emission-free and VOC-free claims and other unsubstantiated health and environmental claims. Also, two of the companies agreed to disclose that seals appearing in their promotional materials are actually their own designs. |
FTC Says Company Illegally Sold Personal Data
 
 

Blue Global Media, LLC and its CEO agreed to settle FTC charges that the company misled borrowers into filling out loan applications on its websites, then sold personal information on the applications to anyone looking for sales leads. The websites that collected applicant data offered services to people seeking a variety of loans, and claimed the company would connect each applicant to lenders offering the best terms. However, the FTC says the defendants did not match applicants with lenders based on these criteria and, instead, sold applications to whomever offered to buy them.

 
FTC Stops Operation Falsely Billing Businesses
 
 

The FTC reached a settlement agreement with a telemarketing operation for allegedly tricking small businesses, non-profit organizations, and others into paying for overpriced office and cleaning supplies they never ordered. According to the FTC, the defendants — operating under several different names — had telemarketers offer to send the business "free samples" or catalogs. The defendants allegedly sent light bulbs and cleaning supplies without having disclosed any prices, then later, sent invoices for amounts far above the market price for these items. Businesses that paid, mistakenly thinking the invoices were valid, received more shipments of unordered merchandise and invoices seeking payment

 
Deceptive Business Coach Operation Shut Down
 
 

The FTC reached a settlement with a group of companies and individuals that allegedly used deceptive marketing tactics that robbed aspiring business owners of millions of dollars. According to the FTC, the defendants promised business coaching services that would help people earn lots of money. People paid thousands of dollars for the so-called services to start their internet business, but were only bombarded with more sales calls to buy still more services. Some of the defendants allegedly provided other telemarketers access to people's information.

 

 
Alimentation Couche-Tard to sell Fuel Stations
 
 

Convenience store operator Alimentation Couche-Tard (ACT) Inc. agreed to sell retail fuel stations to Empire Petroleum Partners to settle FTC charges that its proposed $4.4 billion acquisition of competitor CST Brands, Inc. would violate federal antitrust law.  ACT operates 4,700 convenience stores and retail fuel stations under the Circle K and Kangaroo Express banners, and CST operates 1,146 stores under the Corner Store banner. To preserve competition, the FTC order requires ACT to sell 70 CST fuel stations in Arizona, Colorado, Florida, Georgia, Louisiana, New Mexico, Ohio, and Texas.

 

 

 
"Military.consumer.gov has helpful tips for you — whether you're just starting out, managing your money during a deployment, or transitioning to a civilian career."
— Acting Chairman Maureen K. Ohlhausen on Military Consumer website
Alleged Mobile Cramming Operation Settles with FTC
Multiple defendants settled FTC allegations that they placed more than $70 million in unauthorized charges on consumers' phone bills. According to the FTC's complaint, the massive landline cramming operation charged anywhere from about $10.00-$25.00 per month for voicemail services that people neither signed up for nor knew they had until the bills came.
FTC Says Scheme Collected Fake Debts from People
A North Carolina-based debt collector allegedly bought phony payday loan debts through a debt broker and continued to collect on those debts even after learning the debts were fake. Almost immediately after the company started collecting on the loans, consumers provided evidence they didn't owe the debts. But even when the defendants got refunds for the phony debts they bought and were told to stop collecting the debts, the defendants kept collecting from people for several more months.
FTC Launches New Resources for the Military
The FTC released a new video and Military Consumer Facebook page promoting the Military Consumer website. The video features Acting Chairman Maureen Ohlhausen and two FTC staff members who are veterans. The Military Consumer website, video and Facebook page all encourage servicemembers and their families to use the tools to manage their money, avoid scams and understand their rights as servicemembers.
Money Back
Devry Refunds
The FTC mailed 173,000 refund checks totaling more than $49 million to students whom DeVry University allegedly misled about the likelihood of finding jobs in their field of study and the income level they could achieve upon graduation.
Goldman Schwartz Refunds
The FTC is mailing 4,380 checks totaling more than $550,000 to people harmed by Houston-based Goldman Schwartz, Inc., a debt collection operation that also used other business names, including Cole, Tanner & Wright and Harris County Check Recovery. The FTC sued Goldman Schwartz for multiple law violations, including making false threats, and collecting bogus attorney's fees and other unauthorized charges. The defendants are banned from the debt collection business under a settlement with the FTC.
Information Management Forum Refunds
The Federal Trade Commission is mailing 338 checks totaling more than $319,000 to people who lost money to Information Management Forum Inc., which also operated under several other names. The FTC says the defendants tricked consumers into paying "registration fees" for their timeshare resale services.
FTC Returns Money to Victims of Auto Loan Modification Scheme
The Federal Trade Commission is mailing 288 checks totaling more than $109,000 to people who paid an up-front fee to Regency Financial Services, which promised to get them better terms for their auto loans. According to the FTC, the company and its CEO, Ivan Levy, did not provide the promised services and failed to honor their "money-back guarantee."
---

FOR IMMEDIATE RELEASE: June 28, 2017
At One Year Anniversary of IKEA Recall
Safety Advocates Call on IKEA and CPSC to Take Stronger Action on Hazardous Tipping IKEA Furniture
Washington, D.C. — Today, the one year anniversary of the recall of 29 million units of IKEA dressers, Kids In Danger (KID), Consumer Federation of America (CFA) and Shane's Foundation, called on IKEA and the U.S. Consumer Product Safety Commission (CPSC) to reinvest in the recall to remove more dangerous products from use.
In a letter to CPSC Acting Chairman Ann Marie Buerkle, the groups urged the safety agency to take strong, immediate action to better protect children from the tip-over hazard posed by IKEA dressers, the MALM in particular.
"While we applauded last year's recall of the MALM and other IKEA dressers after six deaths (a seventh death was announced after the recall), we have been repeatedly dismayed by the lack of preparation for the recall and the lack of action to encourage consumer participation with the recall," the groups stated in the letter.  "IKEA quickly moved on to simply sharing their anchoring message with consumers without highlighting the recalled products.  In fact, recently MALM dressers and other recalled unit names returned to IKEA stores and are available for sale again – adding more confusion to the recall."
It quickly became apparent after last year's June 28 recall that IKEA had not adequately prepared for the recall – news reports of long waits, unresponsive store employees and no response came quickly – and continue.  At least as recently as January 2017, twitter posts of unresolved recall issues were still appearing. As any marketing professional can tell you – many of those who called IKEA just after the recall was announced were frustrated by no response or a long wait, and never went back to complete the action – leaving dangerous tipping dressers in homes across the country.
The process has not been transparent.  IKEA has withheld information about how effective the recall has been.  The most recent data we have is from January 2017 and may only go through the end of 2016.  But given that most recalls have larger responses soon after the recall announcement, it is unlikely that these response rates are significantly higher:
175,000 refunds were provided to consumers,
268,000 consumers received anchoring straps since the recall. And
an additional 439,000 straps were sent out by IKEA prior to the recall, based on the July 2015 announcement by CPSC and IKEA of the deaths. 
The letter to Acting Chairman Buerkle concluded, "We urge IKEA to put more resources and effort into retrieving the additional 28 million dressers involved in the recall.  We ask the CPSC to review the corrective action plan to assure compliance, amend the CAP if inadequate, and work with IKEA to reach more consumers.  These unsecured dressers are ticking time bombs in our children's bedrooms and homes.  Rather than move on with new versions of the tainted MALM name and sweep the recall under the rug, IKEA must do everything it can to retrieve its faulty dressers."
Janet McGee, mother of Ted McGee whose death on February 14, 2016 led to the recall, joined the consumer groups and said, "Every day that goes by, children are in grave danger when an unanchored dresser lurks inside their seemingly safe bedroom."
---
From the Federal Motor Carrier Safety Administration: 
Rogue movers typically work like this: Without ever visiting your home or seeing the goods you want moved, they give a low estimate over the telephone or Internet. Once your goods are on their truck, they demand more money before they will deliver or unload them. They hold your goods hostage and force you to pay more — sometimes much more than you thought you had agreed to — if you want your possessions back.

Your best defense is to recognize a rogue mover before they have your goods.
Here are the "red flags" to look out for:
The mover doesn't offer or agree to an on­site inspection of your household goods and gives an estimate over the telephone or online — sight unseen. These estimates often sound too good to be true. They usually are.
The moving company demands cash or a large deposit before the move.
The mover asks you to sign blank or incomplete documents.
The mover does not provide a written estimate (can be binding or non-binding).
The mover doesn't provide you with a copy of the Your Rights and Responsibilities When You Move booklet and a copy of FMCSA's Ready to Move brochure, which movers are required by Federal regulations to supply to their customers in the planning stages of interstate moves.
The company's website has no local address and no information about their registration or insurance.
The mover claims all goods are covered by their insurance.
When you call the mover, the telephone is answered with a generic "Movers" or "Moving company," rather than the company's name.
Offices and warehouse are in poor condition or nonexistent.
The mover says they will determine the charges after loading.
On moving day, a rental truck arrives rather than a company­-owned or marked fleet truck.
The mover claims, "You've got more stuff than estimated!" Should this occur, be sure the mover provides a revised estimate that you both sign listing the additional items and/or services as well as a price that you both have agreed to and signed BEFORE they begin packing or loading. They should also provide you a copy of this new estimate.


---

From the FTC: An identity thief stole my phone!
June 8, 2017
Identity theft can happen to anyone. I'm a fraud investigator, and I'd like to tell you about my identity theft. Knowing how to respond will help you if you ever have to recover your identity.
My purse was stolen recently. Charges appeared on my credit cards before I even knew it was gone. I knew I had to act quickly to protect my identity, so I went to IdentityTheft.gov. It's the site where you can file a report and get a personalized recovery plan. My plan involved putting alerts on my credit reports, notifying my bank, canceling all my credit cards, and getting a new driver's license.
But the thief also got my phone, which had everything on it. Contacts, photos, other valuable (to me) data. The thief turned off my phone, so I couldn't locate it using the "Find my Phone" feature. Even though I had a strong password to lock my phone, I didn't want to risk the thief getting into it. I was able to send an erase command that will wipe the device clean, once the phone connects to the internet. If I'd done a backup recently (which you really should – in fact, go do it now), all of my data would have been safe. But I hadn't, so I lost some photos and files that were important to me. Seriously: go back up your phone.
This led me to realize: there was a lot more I needed to do to protect my digital identity. Whether you've lost your device or you want to be prepared, here are some tips you can take to protect your digital identity:
Smart Phone:
Lock your phone. Use at least a 6-digit passcode on your device, or use the pattern lock or fingerprint scanner. Set the device to lock when not in use. This is especially important if you use a mobile wallet or money transfer apps.
Update it and back it up. Back up your device regularly and make sure automatic updates are turned on. Backing up your phone regularly and automatically makes sure that you'll still have your stuff – if it disappears.
Get help finding your phone. Install and turn on Find My iPhone (iOS) or Find My Device (Android). These apps could help you locate your device if you lose it. If your phone is stolen, these apps also let you remotely issue a command to erase your device – even if a thief turns it off.
Alert your wireless provider if your phone is missing. Make the call as soon as you know your device is missing. They can permanently or temporarily disable the SIM card to stop someone from using the device for calls or the internet. It helps, too, if you have a record of your phone's serial number or IMEI number (a unique identifier for your phone).
Accounts:
Turn on two-factor authentication. That means you'll give your password and a second way to prove that you're you. This extra layer of security makes it much harder for thieves to get into your accounts and lock you out. Many providers give several options to authenticate your identity, so be sure you have a backup method (like one-time use codes or a backup email address) in case you don't have access to your device to receive texts or phone calls.
Know which devices have access to your accounts. Many social media sites and email providers, and some phone operating systems, let you view the logins for your devices from the settings menu. You can remove devices from the account, and log out of the site remotely using a computer or another device. That's handy if ever you lose your phone, tablet, or laptop.
Check your log-in and account notifications. Many email and social media accounts can notify you if a new device connects to your account, or if someone tried to change your passwords.
When in doubt, change your passwords. If you've lost your device, change your passwords. Many of us set our devices to remember passwords – which could mean that someone who gets your phone could get access to your accounts and personal information. So: if you lose your phone, change your email, social media, online banking, shopping, and other passwords right away.
For more tips on what to do to protect yourself from identity thieves, check out ftc.gov/idtheft.
---
From the FTC: Student loan scam gets an F from the FTC
The costs of student loans and fees can be overwhelming. You might see online ads that promise to help lower your payments or get your loans forgiven. But be wary of companies that make those promises, and never pay an upfront fee. Today, the FTC announced it had filed charges against Strategic Student Solutions, Student Relief Center, and related companies for lying to consumers about providing student loan debt relief and charging illegal upfront fees.
According to the FTC's complaint, Strategic Student Solutions promised consumers loan forgiveness or payment reduction and credit repair services, but they didn't deliver. They told consumers that their monthly fees would be put toward their student loans. They also charged consumers illegal upfront fees of up to $1,200.
Consumers found out later that they had not been enrolled in forgiveness or repayment programs, that none of their payments had been put towards their student loans, and their credit had not been repaired. In fact, consumers often ended up farther behind on their payments than when they first signed up for the companies' services.
If you have paid money to Strategic Student Solutions or Student Relief Center, contact your loan servicer immediately. Depending on the type of loans you have, you may want to discuss a repayment plan or other options for your situation.
Remember, you do not have to pay for help with your student loans. Never pay an upfront fee for the promise of debt relief. Learn how to spot a debt relief scheme.
To report a student loan debt relief scam, file a complaint with:
·       the FTC at ftc.gov/complaint
·       the CFPB at consumerfinance.gov/complaint
·       your state's Attorney General's office.
---
Operation Tech Trap Shuts Down Tech Scams
| | | |
| --- | --- | --- |
|   |   | The FTC and federal, state and international law enforcement agencies brought 29 cases against operators of tech support scams. "Operation Tech Trap" went after companies that allegedly used pop-up ads that resembled security alerts from Microsoft, Apple or other technology companies, to trick people into believing their computers were infected with viruses and malware, and then charged them hundreds of dollars for unnecessary repairs. The FTC and its law enforcement partners filed complaints, entered into settlements, brought indictments, and secured guilty pleas against the entities running these scams. |
Court Halts Scheme that Preyed on Spanish Speakers
A federal court stopped an operation that deceptively sold products for learning English to Spanish-speaking people. The FTC says the defendants pretended to be affiliated with the government, well-known companies, or a Spanish-language radio station — all to sell products that cost $200 to $800. If people refused the offer or canceled delivery, says the FTC, the telemarketers threatened to sue, arrest or jail consumers, or seize their homes. According to the FTC, in some cases, even after consumers paid, the telemarketers kept calling and making false claims and threats. The court froze the defendants' assets pending resolution of the case.
FTC: Opiate Addiction Product Claims are Unbacked
| | | |
| --- | --- | --- |
|   |   | The FTC reached a settlement agreement with Catlin Enterprises, Inc., and its owner — stopping them from misleading consumers with deceptive claims about their dietary supplements for opiate withdrawal. The company claimed its "Withdrawal Ease" and "Recovery Ease" products significantly helped alleviate symptoms of opiate withdrawal and increased the chances of overcoming dependency. However, the FTC says the company didn't have the required scientific evidence to back those claims. The settlement agreement bans the defendants from making claims that their products treat or cure any disease unless they have sufficient evidence. |
Site Helps Small Businesses Avoid Scams, Hackers
| | | |
| --- | --- | --- |
|   |   | At the direction of Acting Chairman Maureen Ohlhausen, the FTC launched FTC.gov/SmallBusiness, to help small business owners avoid scams and protect their computers and networks from cyberattacks and other threats. The site offers articles, videos, and other information that small businesses can use to protect their networks and customer data. It also includes a Small Business Computer Security Basics guide, which helps employees of very small companies be mindful about sharing account information, using strong passwords and keeping their wireless networks protected. |
FTC, DoJ Urge Alaska to Repeal CON Laws
| | | |
| --- | --- | --- |
|   |   | The FTC and the Department of Justice urged Alaska lawmakers to repeal certificate-of-need (CON) laws, which require healthcare providers to obtain state approval before expanding, building new facilities, or making large capital expenditures. The agencies suggest that CON laws can restrict entry and expansion, limit consumer choice, and stifle innovation. In addition, incumbent firms can exploit the CON process by thwarting or delaying entry by new competitors, and obstructing efforts to restore competition lost due to an anticompetitive merger. The agencies suggest the state consider whether its existing CON program best serves the needs of its citizens. |
From the FTC: Ransomware worries? Keep up to date.
You've probably heard about the ransomware attack affecting organizations' computer systems around the world. It seems to affect server software on organizations' networked computers. But ransomware can attack anybody's computer, so now is a good time to update your own operating system and other software. And then keep them up-to-date.
The ransomware in the news now is known as WannaCry or WannaCrypt. It locks users out of their systems until they pay the crooks who installed it. This ransomware takes advantage of a security hole in Windows server software that can be closed by an update from Microsoft. Many of the organizations affected by the ransomware had not installed the software update.
Even if you only have one computer, download security updates as soon as they're available – no matter what operating system you use. Hackers are constantly looking for security gaps, and companies try to close those gaps as soon as they are discovered. So it's important to download updates right away. Most operating systems have a setting to download and install security updates automatically. Use it. And install updates for your other software, including apps.
If you use old software that doesn't update automatically, set up a regular schedule to go to the company's website and download and install updates yourself. It's wise to check at least weekly.
In addition to keeping software up to date, here are a couple of other things you can do to prepare for a ransomware attack:
Back up your important files. From tax forms to family photos, make it part of your routine to back up files often on your computers and mobile devices. When you're done, log out of the cloud and unplug external hard drives so hackers can't encrypt and lock your back-ups, too.
Think twice before clicking on links or downloading attachments and apps. Ransomware often is downloaded through phishing emails. You also can get ransomware from visiting a compromised site or through malicious online ads.
IRS Imposter Scams:
You get a call from someone who says she's from the IRS. She says that you owe back taxes. She threatens to sue you, arrest or deport you, or revoke your license if you don't pay right away. She tells you to put money on a prepaid debit card and give her the card numbers. The caller may know part of your Social Security number. And your caller ID might show a Washington, DC area code. But is it really the IRS calling?
No. The real IRS won't ask you to pay with prepaid debit cards or wire transfers. They also won't ask for a credit card over the phone. And when the IRS first contacts you about unpaid taxes, they do it by mail, not by phone. And caller IDs can be faked.
Here's what you can do:
Stop. Don't wire money or pay with a prepaid debit card. Once you send it, the money is gone. If you have tax questions, go to irs.gov or call the IRS at 800-829-1040.
Pass this information on to a friend. You may not have gotten one of these calls, but the chances are you know someone who has.
If you spot a scam, please report it to the Federal Trade Commission (FTC). Report a scam online or call the FTC at 1-877-FTC-HELP (1-877-382-4357) or TTY 1-866-653-4261. Your complaint can help protect other people. By filing a complaint, you can help the FTC's investigators identify the imposters and stop them before they can get someone's hard-earned money. It really makes a difference.
From the IRS: Private Collection of Some Overdue Federal Taxes Starts in April; Those Affected Will Hear First From IRS; IRS Will Still Handle Most Tax Debts
Taxpayers: Watch Out for Scam Calls
IR-2017-74, April 4, 2017                                                                                 Español
WASHINGTON — Starting this month, the Internal Revenue Service will begin sending letters to a relatively small group of taxpayers whose overdue federal tax accounts are being assigned to one of four private-sector collection agencies.
The new program, authorized under a federal law enacted by Congress in December 2015, enables these designated contractors to collect, on the government's behalf, unpaid tax debts. Usually, these are unpaid individual tax obligations that are not currently being worked by IRS collection employees and often were assessed by the tax agency several years ago.
Taxpayers being assigned to a private firm would have had multiple contacts from the IRS in previous years and still have an unpaid tax bill.
"The IRS is taking steps throughout this effort to ensure that the private collection firms work responsibly and respect taxpayer rights," said IRS Commissioner John Koskinen. "The IRS also urges taxpayers to be on the lookout for scammers who might use this program as a cover to trick people. In reality, those taxpayers whose accounts are assigned as part of the private collection effort know they have a tax debt."
The program will begin this week with a few hundred taxpayers receiving mailings and subsequent phone calls, with the program growing to thousands a week later in the spring and summer. Taxpayers with overdue taxes will always receive multiple contacts, letters and phone calls, first from the IRS, not private debt collectors.
How the New Program Works
The IRS will always notify a taxpayer before transferring their account to a private collection agency (PCA). First, the IRS will send a letter to the taxpayer and their tax representative informing them that their account is being assigned to a PCA and giving the name and contact information for the PCA. This mailing will include a copy of Publication 4518, What You Can Expect When the IRS Assigns Your Account to a Private Collection Agency.
Only four private groups are participating in this program: CBE Group of Cedar Falls, Iowa; Conserve of Fairport, N.Y.; Performant of Livermore, Calif.; and Pioneer of Horseheads, N.Y. The taxpayer's account will only be assigned to one of these agencies, never to all four. No other private group is authorized to represent the IRS.
Once the IRS letter is sent, the designated private firm will send its own letter to the taxpayer and their representative confirming the account transfer. To protect the taxpayer's privacy and security, both the IRS letter and the collection firm's letter will contain information that will help taxpayers identify the tax amount owed and assure taxpayers that future collection agency calls they may receive are legitimate.
The private collectors will be able to identify themselves as contractors of the IRS collecting taxes. Employees of these collection agencies must follow the provisions of the Fair Debt Collection Practices Act, and like IRS employees, must be courteous and must respect taxpayer rights.
The private firms are authorized to discuss payment options, including setting up payment agreements with taxpayers. But as with cases assigned to IRS employees, any tax payment must be made, either electronically or by check, to the IRS. A payment should never be sent to the private firm or anyone besides the IRS or the U.S. Treasury. Checks should only be made payable to the United States Treasury. To find out more about available payment options, visit IRS.gov/Payments.
Private firms are not authorized to take enforcement actions against taxpayers. Only IRS employees can take these actions, such as filing a notice of Federal Tax Lien or issuing a levy. To learn more about the new private debt collection program, visit the Private Debt Collection page on IRS.gov.
Watch out for Phone Scams
The IRS reminds taxpayers to be on the lookout for scammers posing as private collection firms. The IRS will be watching for these schemes as the collection program begins, and this effort will include working with partners in the tax community and law enforcement about emerging scams.
People should remember that these private collection firms will only be calling about a tax debt the person has had – and has been aware of – for years and had been contacted about previously in the past by the IRS.
"Here's a simple rule to keep in mind. You won't get a call from a private collection firm unless you have unpaid tax debts going back several years and you've already heard from the IRS multiple times," Koskinen said. "The people included in the private collection program typically already know they have a tax issue. If you get a call from someone saying they're from one of these groups and you've paid your taxes, that's a sure sign of a scam."
If taxpayers are unsure if they have an unpaid tax debt from a previous year – which is what the private collection firms will handle – they can go to IRS.gov and check their account balance: www.irs.gov/balancedue. If the account balance says zero, that means nothing is due, and you typically wouldn't be getting a contact from the IRS or the private firm.
Whether or not a taxpayer's account is assigned to a private collection agency, the IRS warns taxpayers to beware of scammers pretending to be from the IRS or an IRS contractor. Here are some things the scammers often do but the IRS and its contractors will never do.
Call to demand immediate payment using a specific payment method such as a prepaid debit card, gift card or wire transfer. Generally, the IRS will first mail a bill to any taxpayer who owes taxes, and if a case is assigned to a PCA, both the IRS and the authorized collection agency will send the taxpayer a letter. Payment will always be to the United States Treasury.
Threaten to immediately bring in local police or other law-enforcement groups to have the taxpayer arrested for not paying.
Demand that taxes be paid without giving the taxpayer the opportunity to question or appeal the amount owed.
Ask for credit or debit card numbers over the phone.
"Unexpected and threatening calls out of the blue from someone saying they're representing the IRS to collect a tax debt is a warning sign people should watch out for," Koskinen said.
For more information, visit the "Tax Scams and Consumer Alerts" page on IRS.gov.
Don't Wait to Hear from the IRS or a Contractor
As always, the IRS encourages taxpayers behind on their tax obligations to come forward and either pay what they owe or set up a suitable payment plan. This means there's no need to wait for a phone call or letter from the IRS or any of its contractors.
Frequently, taxpayers qualify for one of several payment options, and taking advantage of them is often easier than many people think. These include the following:
Most people can set up a payment agreement with the IRS online in a matter of minutes. Those who owe $50,000 or less in combined tax, penalties and interest can use the Online Payment Agreement to set up a monthly payment agreement for up to 72 months. Taxpayers can choose this option even if they have not yet received a bill or notice from the IRS. With the Online Payment Agreement, no paperwork is required, there is no need to call, write or visit the IRS and qualified taxpayers can avoid the filing of a Notice of Federal Tax Lien if one was not previously filed. Alternatively, taxpayers can request a payment agreement by filing Form 9465. This form can be downloaded from IRS.gov and mailed along with a tax return, bill or notice.
Some struggling taxpayers may qualify for an offer-in-compromise. This is an agreement between a taxpayer and the IRS that settles the taxpayer's tax liabilities for less than the full amount owed. The IRS looks at the taxpayer's income and assets to make a determination regarding the taxpayer's ability to pay. To help determine eligibility, use the Offer in Compromise Pre-Qualifier, a free online tool available on IRS.gov.
"If people have a problem paying their tax bill, we encourage them to reach out to us," Koskinen said. "We have many programs designed to help people who are having trouble meeting their tax obligations. It's better to reach out to us sooner rather than later for help, because interest and penalties on unpaid taxes can add up quickly."
---
From the FTC: 10 Things You Can Do to Avoid Fraud
Crooks use clever schemes to defraud millions of people every year. They often combine new technology with old tricks to get people to send money or give out personal information. Here are some practical tips to help you stay a step ahead.
Spot imposters. Scammers often pretend to be someone you trust, like a government official, a family member, a charity, or a company you do business with. Don't send money or give out personal information in response to an unexpected request — whether it comes as a text, a phone call, or an email.  
Do online searches. Type a company or product name into your favorite search engine with words like "review," "complaint" or "scam." Or search for a phrase that describes your situation, like "IRS call." You can even search for phone numbers to see if other people have reported them as scams.
Don't believe your caller ID. Technology makes it easy for scammers to fake caller ID information, so the name and number you see aren't always real. If someone calls asking for money or personal information, hang up. If you think the caller might be telling the truth, call back to a number you know is genuine.
Don't pay upfront for a promise. Someone might ask you to pay in advance for things like debt relief, credit and loan offers, mortgage assistance, or a job. They might even say you've won a prize, but first you have to pay taxes or fees. If you do, they will probably take the money and disappear. 
Consider how you pay. Credit cards have significant fraud protection built in, but some payment methods don't. Wiring money through services like Western Union or MoneyGram is risky because it's nearly impossible to get your money back. That's also true for reloadable cards like MoneyPak, Reloadit or Vanilla. Government offices and honest companies won't require you to use these payment methods.
Talk to someone. Before you give up your money or personal information, talk to someone you trust. Con artists want you to make decisions in a hurry. They might even threaten you. Slow down, check out the story, do an online search, consult an expert — or just tell a friend.
Hang up on robocalls. If you answer the phone and hear a recorded sales pitch, hang up and report it to the FTC. These calls are illegal, and often the products are bogus. Don't press 1 to speak to a person or to be taken off the list. That could lead to more calls.
Be skeptical about free trial offers. Some companies use free trials to sign you up for products and bill you every month until you cancel. Before you agree to a free trial, research the company and read the cancellation policy. And always review your monthly statements for charges you don't recognize.
Don't deposit a check and wire money back. By law, banks must make funds from deposited checks available within days, but uncovering a fake check can take weeks. If a check you deposit turns out to be a fake, you're responsible for repaying the bank.
Sign up for free scam alerts from the FTC at ftc.gov/scams. Get the latest tips and advice about scams sent right to your inbox.
For information on the Cuisinart food processor recall, Click HERE

Online shopping for the holidays? Check this list from the Federal Trade Commission:

In the hustle and bustle of the holiday season, it pays to slow down and take some precautions when shopping online. You see, the FTC has recently seen a spike of complaints about online retailers who didn't deliver goods when they said they would, or didn't deliver them at all. Late or no-show deliveries can make for less-than-jolly holidays. So here are a few tips to help make your online shopping merry and bright.

Do your research. Use search engines to find out more about a product, brand or seller. Type the name into a search engine with words like "review" "complaint" or "scam."
Read reviews from other people, experts and columnists. They can give you an idea of how a product performs. Don't put all your trust in any one review. Some reviews are based on testing by independent experts, others are from people who purchased the product. Both types can be useful.
Check the terms of the deal, including delivery dates and refund policies. Can you return the item for a full refund if you're not satisfied? Who pays the shipping costs or restocking fees? When will you get your order? Can you pay extra for faster delivery? Federal law requires sellers to ship items as promised or within 30 days after the order date if no specific date is promised. Many sites offer tracking options that let you see where your purchase is in the delivery chain, and when you can expect it to arrive.
Look for contact information. Several sites that generated complaints to the FTC had little or no information on how to get in touch with the company. If you don't see a phone number or email address, consider it a red flag and take your business elsewhere.

For more tips, visit our online shopping page.
IRS Wraps Up the "Dirty Dozen" List of Tax Scams for 2016
IRS YouTube Video
Tax Scams: English | Spanish | ASL
IRS Podcasts
Tax Scams: English | Spanish
IR-2016-29, Feb. 19, 2016
WASHINGTON — The Internal Revenue Service today wrapped up its annual "Dirty Dozen" list of tax scams with identity theft topping this year's list but with phone scams and phishing schemes also deserving special mention. Taxpayers need to guard against any ploys to steal their personal information, scam them out of money or talk them into engaging in questionable behavior with their taxes.
During the past year, as part of the Security Summit initiative, the IRS partnered with states and the tax industry to enhance coordination and create a more secure system for taxpayers. Participants now regularly share details of fraudulent schemes detected so both industry and government can provide increased protection. Many enhancements are invisible to taxpayers.
"We are working hard to protect taxpayers from identity theft and other scams this filing season," said IRS Commissioner John Koskinen. "Taxpayers have rights and should not be frightened into providing personal information or money to someone over the phone or in an email. We urge taxpayers to help protect themselves from scams — old and new."
This is the second year the IRS has highlighted its Dirty Dozen list in separate releases over 12 business days. Taxpayers are encouraged to review the list in a special section on IRS.gov and be on the lookout for these scams. Many of these con games peak during filing season as people prepare their tax returns or hire someone to do so.
The IRS this week also renewed a consumer alert for e-mail schemes after seeing an approximate 400 percent surge in phishing and malware incidents so far this tax season. (IR-2016-28)
Perpetrators of illegal scams can face significant penalties and interest and possible criminal prosecution. IRS Criminal Investigation works closely with the Department of Justice to shut down scams and prosecute the criminals behind them. Taxpayers should remember that they are legally responsible for what is on their tax return even if it is prepared by someone else. Be sure the preparer is up to the task. For more see the Choosing a Tax Professional page.
Here is a recap of this year's "Dirty Dozen" scams:
 
Identity Theft: Taxpayers need to watch out for identity theft especially around tax time. The IRS continues to aggressively pursue the criminals that file fraudulent returns using someone else's Social Security number. Though the agency is making progress on this front, taxpayers still need to be extremely careful and do everything they can to avoid being victimized. (IR-2016-12)
Phone Scams: Phone calls from criminals impersonating IRS agents remain an ongoing threat to taxpayers. The IRS has seen a surge of these phone scams in recent years as scam artists threaten taxpayers with police arrest, deportation and license revocation, among other things. (IR-2016-14)
Phishing: Taxpayers need to be on guard against fake emails or websites looking to steal personal information. The IRS will never send taxpayers an email about a bill or refund out of the blue. Don't click on one claiming to be from the IRS.Be wary of strange emails and websites that may be nothing more than scams to steal personal information. (IR-2016-15)
Return Preparer Fraud: Be on the lookout for unscrupulous return preparers. The vast majority of tax professionals provide honest high-quality service. But there are some dishonest preparers who set up shop each filing season to perpetrate refund fraud, identity theft and other scams that hurt taxpayers. Legitimate tax professionals are a vital part of the U.S. tax system. (IR-2016-16)
Offshore Tax Avoidance: The recent string of successful enforcement actions against offshore tax cheats and the financial organizations that help them shows that it's a bad bet to hide money and income offshore. Taxpayers are best served by coming in voluntarily and getting caught up on their tax-filing responsibilities. The IRS offers the Offshore Voluntary Disclosure Program (OVDP) to enable people catch up on their filing and tax obligations. (IR-2016-17)
Inflated Refund Claims: Taxpayers need to be on the lookout for anyone promising inflated refunds. Be wary of anyone who asks taxpayers to sign a blank return, promises a big refund before looking at their records, or charges fees based on a percentage of the refund. Scam artists use flyers, advertisements, phony store fronts and word of mouth via community groups where trust is high to find victims. (IR-2016-18)
Fake Charities: Be on guard against groups masquerading as charitable organizations to attract donations from unsuspecting contributors. Be wary of charities with names similar to familiar or nationally-known organizations. Contributors should take a few extra minutes to ensure their hard-earned money goes to legitimate and currently eligible charities. IRS.gov has the tools taxpayers need to check out the status of charitable organizations. (IR-2016-20)
Falsely Padding Deductions on Returns: Taxpayers should avoid the temptation of falsely inflating deductions or expenses on their returns to under pay what they owe or  possibly receive larger refunds. Think twice before overstating deductions such as charitable contributions and business expenses or improperly claiming such credits as the Earned Income Tax Credit or Child Tax Credit. (IR-2016-21)
Excessive Claims for Business Credits: Avoid improperly claiming the fuel tax credit, a tax benefit generally not available to most taxpayers. The credit is generally limited to off-highway business use, including use in farming. Taxpayers should also avoid misuse of the research credit. Improper claims generally involve failures to participate in or substantiate qualified research activities and/or satisfy the requirements related to qualified research expenses. (IR-2016-22)
Falsifying Income to Claim Credits: Don't  invent income to erroneously qualify for tax credits, such as the Earned Income Tax Credit. Taxpayers are sometimes talked into doing this by scam artists. Taxpayers are best served by filing the most-accurate return possible because they are legally responsible for what is on their return. This scam can lead to taxpayers facing big bills to pay back taxes, interest and penalties. In some cases, they may even face criminal prosecution. (IR-2016-23)
Abusive Tax Shelters: Don't use abusive tax structures to avoid paying taxes. The IRS is committed to stopping complex tax avoidance schemes and the people who create and sell them. The vast majority of taxpayers pay their fair share, and everyone should be on the lookout for people peddling tax shelters that sound too good to be true. When in doubt, taxpayers should seek an independent opinion regarding complex products they are offered. (IR-2016-25)
Frivolous Tax Arguments: Don't use frivolous tax arguments in an effort to avoid paying tax. Promoters of frivolous schemes encourage taxpayers to make unreasonable and outlandish claims Even though they are wrong and have been repeatedly thrown out of court. While taxpayers have the right to contest their tax liabilities in court, no one has the right to disobey the law or disregard their responsibility to pay taxes. The penalty for filing a frivolous tax return is $5,000. (IR-2016-27)
Additional information about tax scams is available on IRS social media sites, including YouTube http://www.youtube.com/irsvideos and Tumblr http://internalrevenueservice.tumblr.com, where people can search "scam" to find all the scam-related posts.
CONSUMER ALERT: UTILITIES CALL SCAM
Beware of Callers Posing as Utility Employees Demanding Immediate Payment
WASHINGTON, November 15, 2016 – The Federal Communications Commission is alerting consumers to be on the lookout for callers pretending to be utility company employees demanding immediate payment, often by prepaid debit cards, credit cards, or gift cards.  As American consumers prepare for winter months when many people would be endangered by an interruption to heating fuel, the FCC's Consumer and Governmental Affairs Bureau wanted to make consumers aware of this scam and prepared to protect themselves.
Key Consumer Tip: If consumers receive a call warning them of a balance they do not believe they owe their utility, they should hang up, independently look up their utility company's phone number on a recent statement or legitimate website, and call that number to verify the legitimacy of the call. 
In this scam, the caller typically poses as a representative of the consumer's actual local utility, stating that immediate payment will ensure that the consumer's heating service will not be disconnected. The scammers are known to spoof utility company telephone numbers so the caller ID makes it appear to be a call from the utility company. These scammers often use automated interactive voice response calling systems that mimic legitimate providers' calls.  After consumers, many of whom are older adults, follow instructions via interactive prompts, they are connected to a live "customer service representative" who asks for the access code for a credit, debit, or gift card. This information allows the scammer to cash out the card or sell it to a third party.
Anyone who believes they have been targeted by this scam should immediately report the incident to their actual utility company, to local police, to the Federal Trade Commission's Complaint Assistant, and to the FCC's Consumer Help Center.
Consumers should always be on alert for this scam and others.  The following tips can help ward off unwanted calls and scams:
         Do not answer calls from unknown numbers. Let them go to voicemail.
         If you are unclear if a caller is legitimate, hang up, look up the company's phone number independently on your recent bill or their legitimate website, and contact them through an official number, web form or email address to see if they called you.  By initiating the communication yourself, you can verify that the request for payment is legitimate
         If you answer and the caller (often a recording) asks you to hit a button to stop getting the calls, just hang up. Scammers often use these tricks to identify – and then target – live respondents.
         If you receive a scam call, write down the number and file a complaint with the FCC and other appropriate authorities so we can help identify and take appropriate action to help consumers targeted by illegal callers.
         Ask your phone service provider if it offers a robocall blocking service that allows subscribers to block unwanted calls.  If not, encourage your provider to start offering a blocking service.  You can also visit the FCC's website on "Web Resources for Blocking Robocalls" for information and resources on available robocall blocking tools to help you reduce unwanted calls. 
         Legitimate utility companies will not demand payment via gift cards.
As the agency that implements and enforces the Telephone Consumer Protection Act, the FCC reviews all consumer complaints and will continue, when appropriate, to issue consumer alerts based on those complaints and other public information related to possible scams and frauds.  This is part of a new, standing series of consumer alerts from the FCC in hopes of informing, protecting, and empowering consumers.
News from the Department of Justice:
Dozens of Individuals Indicted in Multimillion-Dollar Indian Call Center Scam Targeting U.S. Victims
Today, an indictment was unsealed charging a total of 61 individuals and entities for their alleged involvement in a transnational criminal organization that has victimized tens of thousands of persons in the United States through fraudulent schemes that have resulted in hundreds of millions of dollars in losses.  In connection with the scheme, 20 individuals were arrested today in the United States and 32 individuals and five call centers in India were charged for their alleged involvement.  An additional U.S.-based defendant is currently in the custody of immigration authorities.  
Assistant Attorney General Leslie R. Caldwell of the Justice Department's Criminal Division, U.S. Attorney Kenneth Magidson of the Southern District of Texas, Executive Associate Director Peter T. Edge of U.S. Immigration and Customs Enforcement's Homeland Security Investigations (HSI), Inspector General J. Russell George of the U.S. Treasury Inspector General for Tax Administration (TIGTA) and Inspector General John Roth of the U.S. Department of Homeland Security Office of Inspector General (DHS OIG) made the announcement today.
"The indictment we unsealed and the arrests we made today demonstrate the Justice Department's commitment to identifying and prosecuting the individuals behind these impersonation and telefraud schemes, who seek to profit by exploiting some of the most vulnerable members of our communities,"said Assistant Attorney General Caldwell.  "This is a transnational problem, and demonstrates that modern criminals target Americans both from inside our borders and from abroad.  Only by working tirelessly to gather evidence, build cases and working closely with foreign law enforcement partners to ensure there are no safe havens can we effectively address these threats." 
"This indictment will serve to not only seek the conviction of those involved, but will send a message around the world that no one is safe from prosecution for participating in such pervasive transnational fraud schemes," said U.S. Attorney Magidson.  "We are extremely vigilant when the names of U.S. government agencies are used to perpetuate fraud for the purpose of victimizing so many innocent American citizens." 
"Today's actions will not only bring a sense of justice to the victims in this case, but this significant investigation will also help increase awareness of this type of fraud," said Executive Associate Director Edge.  "To potential victims, our message today is simple: U.S. government agencies do not make these types of calls, and if you receive one, contact law enforcement to report the suspected scam before you make a payment." 
"All agencies involved in today's announcement are to be congratulated and commended on their outstanding efforts," said Inspector General George.  "This indictment is the result of countless hours of solid investigative work and excellent cross-governmental collaboration concerning massive amounts of fraud that individuals have allegedly perpetrated on the American people." 
"This multi-agency, three year investigation illustrates the ability of federal, state and local agencies to successfully leverage resources, communicate and work together to achieve justice," said Inspector General Roth.  "We commend the victims for overcoming any possible embarrassment or fear and coming forward and report this to the authorities." 
The indictment was returned by a grand jury in the U.S. District Court for the Southern District of Texas on Oct. 19, 2016, and charges the defendants with conspiracy to commit identity theft, false personation of an officer of the United States, wire fraud and money laundering.  One of the defendants is separately charged with passport fraud.  
The indictment alleges that the defendants were involved in a sophisticated fraudulent scheme organized by conspirators in India, including a network of call centers in Ahmedabad, India.  Using information obtained from data brokers and other sources, call center operators allegedly called potential victims while impersonating officials from the Internal Revenue Service (IRS) or U.S. Citizenship and Immigration Services.  According to the indictment, the call center operators then threatened potential victims with arrest, imprisonment, fines or deportation if they did not pay taxes or penalties to the government.  If the victims agreed to pay, the call centers would then immediately turn to a network of U.S.-based co-conspirators to liquidate and launder the extorted funds as quickly as possible by purchasing prepaid debit cards or through wire transfers.  The prepaid debit cards were often registered using misappropriated personal identifying information of thousands of identity theft victims, and the wire transfers were directed by the criminal associates using fake names and fraudulent identifications.  
The co-conspirators allegedly used "hawalas," in which money is transferred internationally outside of the formal banking system, to direct the extorted funds to accounts belonging to U.S.-based individuals.  According to the indictment, these individuals were expecting the hawala transfers but were not aware of the illicit nature of the funds.  The co-conspirators also allegedly kept a percentage of the proceeds for themselves.
According to the indictment, one of the call centers extorted $12,300 from an 85-year-old victim from San Diego, California, after threatening her with arrest if she did not pay fictitious tax violations.  On the same day that she was extorted, one of the U.S.-based defendants allegedly used a reloadable debit card funded with the victim's money to purchase money orders in Frisco, Texas.
The indictment also alleges that the defendants extorted $136,000 from a victim in Hayward, California, who they called multiple times over a period of 20 days, fraudulently purporting to be IRS agents and demanding payment for alleged tax violations.  The victim was then directed to purchase 276 stored value cards which the defendants then transferred to reloadable debit cards.  Some of the victim's money ended up on cards which were activated using stolen personal identifying information from U.S.- based victims.    
The conspirators would at times allegedly use alternative fraudulent schemes in which the call center operators would offer the victims small short-term loans or advise them that they were eligible for grants.  The indictment alleges that the conspirators would then request a good-faith deposit to show the victims' ability to pay back the loan, or payment of a fee to process the grant.  The victims of the alleged scam never received any money after making the requested payment. 
An indictment is merely an allegation and the defendants are presumed innocent unless and until proven guilty beyond a reasonable doubt in a court of law.
DHS OIG, HSI and TIGTA led the investigation.  The Ft. Bend, Texas, County Sheriff's Department; the Hoffman Estates, Illinois, Police Department; the Leonia, New Jersey, Police Department; the Naperville, Illinois, Police Department; the San Diego County District Attorney's Office Family Protection/Elder Abuse Unit; the U.S. Secret Service; U.S. Small Business Administration Office of Inspector General; IOC-2; INTERPOL Washington; and the U.S. Attorney's Offices of the Northern District of Alabama, District of Arizona, Central District of California, Northern District of California, District of Colorado, Northern District of Florida, Middle District of Florida, Northern District of Illinois, Northern District of Indiana, District of Nevada and District of New Jersey provided significant support in this case.  The Federal Communications Commission's Enforcement Bureau provided assistance in TIGTA's investigation.
Senior Trial Attorney Hope Olds and Trial Attorney Michael Sheckels of the Criminal Division's Human Rights and Special Prosecutions Section, Trial Attorney Robert Stapleton of the Criminal Division's Asset Forfeiture and Money Laundering Section and Assistant U.S. Attorneys S. Mark McIntyre and Craig Feazel of the Southern District of Texas are prosecuting the case.  
A Department of Justice website has been established to provide information about the case to already identified and potential victims, and the public.  Anyone who believes they may be a victim of fraud or identity theft in relation to this investigation or other telefraud scam phone calls may contact the FTC via this website.
Anyone who wants additional information about telefraud scams generally, or preventing identity theft or fraudulent use of their identity information, may obtain helpful information on the IRS tax scams website, the FTC phone scam website and the FTC identity theft website. 
News from the IRS:
Scam Phone Calls Continue; IRS Identifies Five Easy Ways to Spot Suspicious Calls
Update September 2016 — To file a complaint using the FTC Complaint Assistant, choose "Scams and Rip-Offs" and then "Impostor Scams." 
IR-2014-84, Aug. 28, 2014
WASHINGTON — The Internal Revenue Service issued a consumer alert today providing taxpayers with additional tips to protect themselves from telephone scam artists calling and pretending to be with the IRS.
These callers may demand money or may say you have a refund due and try to trick you into sharing private information. These con artists can sound convincing when they call. They may know a lot about you, and they usually alter the caller ID to make it look like the IRS is calling. They use fake names and bogus IRS identification badge numbers. If you don't answer, they often leave an "urgent" callback request.
"These telephone scams are being seen in every part of the country, and we urge people not to be deceived by these threatening phone calls," IRS Commissioner John Koskinen said. "We have formal processes in place for people with tax issues. The IRS respects taxpayer rights, and these angry, shake-down calls are not how we do business."
The IRS reminds people that they can know pretty easily when a supposed IRS caller is a fake. Here are five things the scammers often do but the IRS will not do. Any one of these five things is a tell-tale sign of a scam. The IRS will never:
Call to demand immediate payment, nor will we call about taxes owed without first having mailed you a bill..
 
Demand that you pay taxes without giving you the opportunity to question or appeal the amount they say you owe.
 
Require you to use a specific payment method for your taxes, such as a prepaid debit card.
 
Ask for credit or debit card numbers over the phone.
 
Threaten to bring in local police or other law-enforcement groups to have you arrested for not paying.
If you get a phone call from someone claiming to be from the IRS and asking for money, here's what you should do:
If you know you owe taxes or think you might owe, call the IRS at 1.800.829.1040. The IRS workers can help you with a payment issue.
 
If you know you don't owe taxes or have no reason to believe that you do, report the incident to the Treasury Inspector General for Tax Administration (TIGTA) at 1.800.366.4484 or at www.tigta.gov.
 
You can file a complaint using the FTC Complaint Assistant; choose "Other" and then "Impostor Scams." If the complaint involves someone impersonating the IRS, include the words "IRS Telephone Scam" in the notes.  [See update at top of page.]
Remember, too, the IRS does not use unsolicited email, text messages or any social media to discuss your personal tax issue. For more information on reporting tax scams, go to www.irs.gov and type "scam" in the search box.
Additional information about tax scams are available on IRS social media sites, including YouTubeand Tumblr where people can search "scam" to find all the scam-related posts.
Follow the IRS on New Media
Subscribe to IRS Newswire
Page Last Reviewed or Updated: 07-Oct-2016
Tip from the Federal Trade Commission:
DON'T BE  FOOLED BY SCAM CALLERS PURPORTING TO BE FROM THE INTERNAL REVENUE SERVICE. DA SULLIVAN EXPLAINS.
 
___________________
From the FTC:
Helping Victims of the Flooding in Louisiana — Make Sure Your Donations Count
It's heartbreaking to see people lose their lives, homes, and businesses to the ongoing flooding in Louisiana. But it's despicable when scammers exploit such tragedies to appeal to your sense of generosity.
If you're looking for a way to give, the FTC urges you to be cautious of potential charity scams. Do some research to ensure that your donation will go to a reputable organization that will use the money as promised.
Consider these tips when asked to give: 
• Donate to charities you know and trust with a proven track record with dealing with disasters.
• Be alert for charities that seem to have sprung up overnight in connection with current events. Check out the charity with the Better Business Bureau's (BBB) Wise Giving Alliance, Charity Navigator, Charity Watch, orGuideStar.
• Designate the disaster so you can ensure your funds are going to disaster relief, rather than a general fund.
• Never click on links or open attachments in e-mails unless you know who sent it. You could unknowingly install malware on your computer.
• Don't assume that charity messages posted on social media are legitimate. Research the organization yourself.
• When texting to donate, confirm the number with the source before you donate. The charge will show up on your mobile phone bill, but donations are not immediate. It can take as long as 90 days for the charity to receive the funds.
• Find out if the charity or fundraiser must be registered in your state by contacting the National Association of State Charity Officials. If they should be registered, but they're not, consider donating through another charity.
To learn more, go to Charity Scams. For tips to help you prepare for, deal with, and recover from a severe weather event, visitDealing with Weather Emergencies. And watch this space tomorrow morning to learn how to tell if the car you're interested in buying may have been damaged in a flood.
______________________________
MONEY WIRING SCAMS
Money wiring scams continue to hurt our consumers in Western Massachusetts. The scam shows up in many different forms, but they all have one thing in common: the consumer is asked to use a money wiring service to send cash for one reason or another.
Lottery, Sweepstakes, Job applications, Overpayment, Relationship, Mystery shopper, Online auction sales, Apartment rentals, Advance Fee loans, Family emergency or a Friend in Need
SCAMMERS may ask you to send money in order to receive a big cash prize & even give you a Cashier's Check to cover your "taxes" and "fees."
-You might apply for a job online, and your new "employer," who you haven't met, sends you a check to set up your new office, asking you to deposit the money into your private account and wire money to the "main office supply company" to have your office supplies sent to you.
-Some consumers have received a frightening call in the middle of the night from someone posing as their grandchild who's in trouble and needs money wired to them right away. 
The bottom line is once you deposit the check into your personal bank account, take cash out and wire the money to someone, somewhere-you are responsible for the cash you took out of your account, even if you fell for a scam.
SCAMMERS like to get paid using money wiring services because it's fast; the money is usually picked up in cash and in person making it hard to recover.
The Office of the Attorney General issued the following press release on the Grandparent Scam
http://www.mass.gov/ago/news-and-updates/press-releases/2012/2012-08-30-grandparent-scams.html
***
CONSUMER RESOURCES
AUTOMOBILES                    
Buying or Leasing a Vehicle
Tips on Used Car Buying
Getting the most from your Car's Warranty
Registry of Motor Vehicles      
Auto Safety, Recalls, Service Bulletins
Auto Recalls, Highway & Vehicle Safety Standards, Crash Test
CREDIT AND DEBT
Guide to Consumer Credit
Consumer Credit and Fair Debt Collection
Money and Credit
CFPB
Credit and Loans
My Money.gov
CHARITIES
FAQs about Charities
Charities and Charitable Giving
Wise Giving Alliance for Charities and Donors
CREDIT REPORTS
DO NOT CALL REGISTRY
National "Do not Call" Registry
Federal Trade Commission Do Not Call Registry
Truth about Wireless Phones & the National Do-Not-Call List     
FUNERAL PLANNING
 Consumers Guide to Planning a Funeral
 Funerals- A Consumer Guide
Complying With the Funeral Rule
HOME IMPROVEMENT
Home Improvement
MA Guide to Home Improvement
Construction Supervisor license verification site
IDENTITY THEFT
Identity Theft
Identity Theft
Create an Identity Theft Report
Identity Theft
Medical Identity Theft
LANDLORD AND TENANT INFORMATION
LEGAL
Franklin County Bar Association
Referrals
Hampshire County Bar Association
Referrals
Massachusetts Bar Association Referral         866-627-7577
Dial a Lawyer Program
Free legal questions answered:
1st Wednesday of the month   5:30- 7:30  (617) 338- 0610
Legal Aid to Low-Income & Elderly Residents of Western MA
Advocacy Organization
MORTGAGES
Home & Housing
Consumer Financial Protection Bureau   
Building Community through Housing and Business Development 
Foreclosure Prevention Guide
 
RECALL INFORMATION
SHOPPING RIGHTS
VETERANS
Massachusetts Attorney General's Resource Guide for Veterans
WORKPLACE RIGHTS
Workplace Rights & Responsibilities